Looop Lapeta Movie Story
Looop Lapeta is an adaptation of German movie : Run Lola Run directed by Aakash Bhatia and jointly produced by Sony Pictures Films India, Ellipsis Entertainment and Aayush Maheshwari. It is one of the most anticipated movies of 2021.
Actors Taapsee Pannu has taken the social media platform to announce the release of the movie . "A comic-thriller we rarely get! Brace yourself to meet Savi and Satya…. #LooopLapeta in theatres this October 22, 2021 (sic)."
"Looop Lapeta" centres around Savi, played by Pannu, who finds herself in a sticky situation when her boyfriend Satya gets unknowingly trapped in a crisis.
After the movie wrap of Loop Lapeta in Goa, producer Tanuj Garg took to Instagram to share an update about the film's release.
He wrote, "And IT'S A WRAP! 42 rigorous #shooting days and months and months of intensive prep. As the phrase goes, I've been eating, sleeping, walking, talking and breathing this #movie for over a year now. I promise you that #loooplapeta will be the craziest ride of the year. We're on to something truly, truly special. (@taapsee, @tahirrajbhasin .)"
Sharing that the film will release in theatres later this year, he added, "It's hard to imagine not having to wake up tomorrow at 4 am and head to set. But as they say, all good things must come to an end…… perhaps for new good things to happen. See you at the movies later this year!"
Actor Taapsee Pannu says she feels grateful to get an opportunity to work on Loop Lapeta. The actor, initially, she planned to say no to the project but the narration ended with a quick "yes". "I ran behind some films and some have just thankfully fallen in my lap. This being the latter. I couldn't be more grateful to these guys and the luck line in my palm. From entering the narration with the idea to say No, to leaving it with an immediate Yes," Pannu wrote on Instagram alongside a picture of herself with producers Atul Kasbekar and Tanuj Garg.
"Thanks to these gentlemen for hanging by a solid script and concept for years and being more sure of me being Savi than I wa. PS-I guess in the end an actor has to 'run' behind/for a good script," the Thappad star added.
Loop Lapeta is the Hindi adaptation of the critically acclaimed German thriller Run Lola Run. The 1998 German original, starring Franka Potente and Moritz Bleibtreu, follows a woman who needs to arrange 100,000 Deutsche Mark in 20 minutes to save her boyfriend.
It is hyped as a new age thriller comedy, Looop Lapeta also stars Tahir Raj Bhasin, known for movies like Mardaani, Chhichhore and Manto. The film is produced by Sony Pictures Films India and Ellipsis Entertainment.The release date is 22 October 2021.
Looop Lapeta Movie Cast
Taapsee Pannu as Savi
Tahir Raj Bhasin as Satya
Shreya Dhanvanthary as Julia
Niloy Rashid Jaki as Sameer
Dibyendu Bhattacharya as Victor
Raghav Raj Kakker as Gappu
Looop Lapeta Movie Poster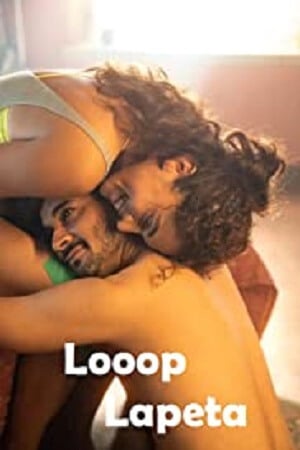 Looop Lapeta Movie Credits
Directed by : Aakash Bhatia
Produced by : Tanuj Garg | Atul Kasbekar | Aayush Maheshwari
Writing Credits : Aakash Bhatia
Based on : Run Lola Run by Tom Tykwer
Looop Lapeta Movie Releasing Date
04 Feb 2022
Looop Lapeta Movie Review
Coming Soon…
Please feel free to share your ideas with us Click Here
Looop Lapeta Movie Songs
Coming Soon…Stay tuned with us Click Here
Looop Lapeta Movie Short Description
Looop Lapeta is a thriller-comedy directed by Aakash Bhatia starring Taapsee Pannu and Tahir Raj Bhasin. The film is the remake of German film Run Lola Run.